With the P series, the manufacturer Kiloview has developed a professional high-end coding device that is specially optimized for mobile applications. Thanks to Kiloview's patented KiloLink algorithm, there are no problems with poor connectivity. The video encoder is perfect for live streaming of live events, concerts, sports, outdoor broadcasts and much more.
The Kiloview P2 encoder is available at Livestream Shop for the absolute special price of 830 Euros net.
Interested in a Kiloview Bonding Encoder? Please fill out the form below for an initial inquiry or give us a call on +4989 41 41 453 50 . You can also email us at hello@livestream-shop.com .
We compared our all-rounder, the Livestream Bonding Encoder Q8, with the Kiloview P1/P2. The results are here .
The Bonding Server for Kiloview P1 and P2
Necessary for a live transmission with the Kiloview P1 or P2: a bonding server. Kiloview makes the bonding software available free of charge on its homepage. So every user can set up their own server or a cloud-based server. A second, more convenient option is Livestream Shop's Internet Bonding Server. With our Kiloview Bonding Server we guarantee your network stability! To do this, multiple networks with different bandwidths are combined into a single, reliable connection for the transmission of your live video content.
The advantages for a Kiloview Bonding Server from Livestream Shop:
For your Kiloview P2 Bonding Encoder
We currently offer powerful encoders: Kiloview P1, MiNE Media Q9, MiNE Q8 and MiNE Q7
Kiloview P1/P2
The Kiloview P1/P2 video encoder encodes and transmits via internet bonding.
The flagship offers similar features as the Q8 but with 5 built-in LTE and a built-in 5G modem.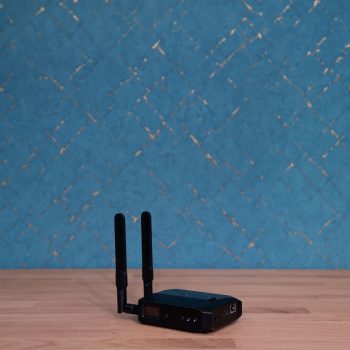 HDMI/SDI Modell, SIM/WiFi/Ethernet, LED-Display, 264 (RTMP/RTPMS), H.265 (RTSP), M Live App control
3 integrated LTE modems, RTMP and SRT function, SDI and HDMI input, switcher and micro card reader
Send us your request for the Kiloview Encoder P1/P2